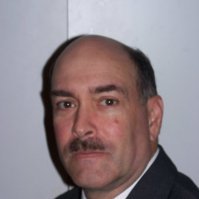 Mitchell P. "Mitch" Worbetz
Mitchell P. Worbetz, age 60, of New Egypt passed away Tuesday, September 12, 2017 at his residence. Born in Somerville, NJ, he lived in New Egypt for the past 30 years and was formerly of Plainsboro. Mitch enjoyed hunting & fishing, gardening and just being outdoors. He had his own way of doing things, but he was always thoughtful, generous and kind.
Mitch was predeceased by his father, Paul Worbetz. He is survived by his wife, Beverly (Chiola) Worbetz; a son, Mitchell P. Worbetz, Jr. of New Egypt; a daughter, Alyssa M. Worbetz of Los Angeles, CA; his mother, Elaine Worbetz of Hillsborough, NJ; a brother, Gary Worbetz of Holland Twp., NJ; a sister, Susan Hepworth of Manville, NJ; his aunt, Rose Hess of Spring Hill, FL and several nieces and nephews.
Funeral services for Mitch are being held privately. In lieu of flowers, memorial contributions in Mitch's memory can be made to the American Diabetes Association (www.diabetes.org). All arrangements are under the direction of the Tilghman Funeral Home, New Egypt NJ.