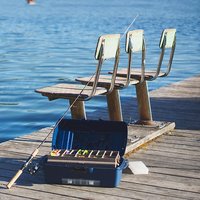 Anthony M. Kisner
Anthony M. Kisner, age 25, of Wrightstown, passed away suddenly due to the struggles he had with drug addiction. He was born in Voorhees NJ on December 4, 1991 and was a 2010 graduate of Bordentown Regional High School. Anthony enjoyed skateboarding, BMX biking, video games and fishing. Despite his troubles with addiction, he was a kind hearted, loving and an extremely caring person. Anthony was a beloved son, father, brother, grandson and friend who will be deeply missed.
Anthony is predeceased by his maternal grandfather Marc D. Kisner. He is survived by his young daughter Brooke Lynn Kisner of Bethlehem, PA; his mother Samantha Kisner and step-father Douglas Snody of Wrightstown NJ; his sister and best friend Shelby Kisner of Wrightstown NJ; his maternal grandmother Dalene Davis of Wrightstown NJ; and several aunts, uncles, cousins and friends.
Relatives and friends are invited to gather for a Memorial Service on Saturday, December 9, 2017 at 6pm at the Wrightstown Volunteer Fire Company Station 411, 21 Saylors Pond Rd., Wrightstown, NJ 08562. All arrangements are under the direction of the Tilghman Funeral Home, New Egypt NJ. In lieu of flowers, donations can be made in Anthony's memory to help start a fund for his daughter Brooke. Please mail donations to: Tilghman Funeral Home c/o Brooke Kisner, 52 Main Street, New Egypt NJ 08533.