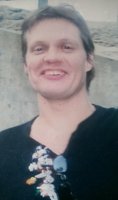 Howard Stein, Jr.
Howard Stein, Jr., age 49, of Browns Mills passed away peacefully with his loving family by his side on Monday, December 18, 2017 at Deborah Heart and Lung Center in Browns Mills. He was born in Lower Bucks, PA to Linda Stein (nee Edgar) and the late Howard Stein, Sr. Howard worked in maintenance at the commissary on McGuire AFB for several years. He enjoyed spending his free time with his friend and family. Howard was a loving son, brother, uncle and friend who will be deeply missed.
Howard is predeceased by his father Howard Stein, Sr. and his brother James Stein. He leaves behind his mother Linda Stein of Browns Mills; his brother William Stein of Browns Mills; his sisters, Emily Stein of Runnemede, Lorraine Stein-Santiago of Browns Mills, Lynne Hatch of Browns Mills; his maternal grandmother Leona Edgar of Wrightstown; his aunt Tracy Labate of New Egypt; as well as several nieces, nephews, cousins and friends.
Relatives and friends are invited to gather on Friday, December 22, 2017 from 11AM to 1PM at the Tilghman Funeral Home, located at 52 Main Street, New Egypt NJ 08533 (TilghmanFH.com). A funeral service will begin at 1PM with interment to follow at Allentown Methodist Cemetery. In lieu of flowers, donations can be made in Howard's memory to American Cancer Society
P.O. Box 22478, Oklahoma City, OK 73123.