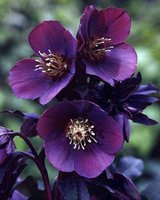 Loretta J. Meszaros
Loretta J. Meszaros, of New Egypt and formerly of Florida, passed away peacefully on Monday, January 8, 2018 at Deborah Heart and Lung Center in Browns Mills, NJ. She was born in Trenton, NJ to the late Joseph and Laura Marchetti and resided in Chambersburg for many years.

Loretta married Edward S. Meszaros and the couple had two children. She worked as a secretary for the State of New Jersey Department of Justice until retirement. Loretta was a member of the Church of the Assumption in New Egypt and also a member of Societa' Romana Femminile di M. S. (Roman Society of Trenton). She loved taking trips to AC, going to dinners with her friends and mostly spending time with her family. Loretta was a loving wife, mother, grandmother, cousin and friend who will be deeply missed.
Loretta is predeceased by her parents, Joseph and Laura Marchetti (nee DiPietro) and her husband Edward Meszaros.
She leaves behind her two daughters; Lorie Rao and her husband Peter of New Egypt, NJ and Tracey LiMato and her husband Richard of Fellsmere, FL; her five grandchildren, Richard, Ashley, Matthew, Peter and Gianna; her brother Joseph Marchetti of Hamilton, NJ; along with several cousins and dear friends.
Relatives and friends are invited to gather on Friday, January 12, 2018 from 9AM to 11AM at the Church of the Assumption, located at 28 Monmouth Road, Wrightstown NJ 08562. A funeral mass will begin at 11AM with entombment to follow at St. Mary's Cemetery in Hamilton, NJ. All arrangements are under the direction of the Tilghman Funeral Home, New Egypt NJ. In lieu of flowers, donations can be made in Loretta's memory to Memorial Sloan Kettering Cancer Center, P.O. Box 5028, Hagerstown, MD 21741.