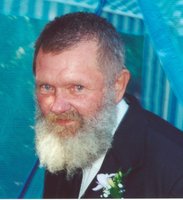 Joseph W. "Joe" Havens
Joseph William Havens, age 72, of Wrighstown, passed away suddenly on Saturday, January 20, 2018 at home. He was born in Allentown to the late George and Alice Havens and was a lifelong resident of the area. Joe worked as a carpenter for many years. He enjoyed hunting, fishing and loved to poke fun at people. He was a loving husband, father, brother and friend who will be deeply missed by all who knew him.
Joe is predeceased by his parents George Havens and Alice Havens (nee Ivins); his beloved wife Susan Havens; and his son Jeremy Havens.
He leaves behind his two children, Brian Havens and his wife Sandra of Manahawkin and Tina Havens and her husband Teddy of Virginia; his two brothers, Alton Havens and his wife Liz and Robert Havens and his wife Linda; his four grandchildren, TJ, Taylor, Sarah and Samantha; along with two great-grandchildren and several friends.
Relatives and friends are invited to gather on Sunday, February 11, 2018 from 10AM to 12PM for a memorial service at the Tilghman Funeral Home, located at 52 Main Street, New Egypt, NJ 08533. Inurnment will follow at the Jacobstown Cemetery. In lieu of flowers, contributions can be made to help the family with expenses to the Tilghman Funeral Home, 52 Main Street, New Egypt NJ 08533.