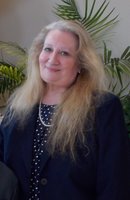 Elizabeth M. Bachik
Elizabeth Marie Bachik, age 67, of Jackson, NJ passed away peacefully with her loving family by her side on Sunday, February 11, 2018.
She was born in Trenton, NJ to the late Earl and Marie Baker on August 23, 1950.
Elizabeth worked as a telephone operator for AT&T for several years.
She thoroughly enjoyed music, singing, and formerly played the piano. Elizabeth was a wonderful cook and avid reader. She lived for her family, especially her only grandson.
She was a loving wife, mother, grandmother, sister, and aunt who will be deeply missed.
Elizabeth is predeceased by her parents Earl K. Baker and Marie Baker (Maiorino) and her dearly loved husband Michael B. Bachik.
She leaves behind her darling daughter and care taker, Kristin M. Bachik with her husband Christopher P. Weber of Hamilton Square, NJ; her adored grandson Jeremy M. Weber of Hamilton Square, NJ; siblings Carol Rigdon of Chesapeake, VA, Robert Baker of Quakertown, PA and Earl Baker (Patricia Baker) of Punta Gorda, FL; along with several sister-in-laws, brother-in-laws, cousins, nieces, nephews and friends.
Services for Elizabeth are being held privately at the convenience of the family. All arrangements are under the direction of the Tilghman Funeral Home, New Egypt NJ (tilghmanfh.com).