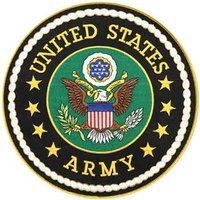 Louis J. Brunelle
Louis J. Brunelle, age 84, of New Egypt, passed away peacefully on Saturday, March 17, 2018 at his home. He was born in Somerville, MA on July 28, 1933 to the late Charles and Irene Brunelle (nee Dagnault). Louis was in the US Army for 17 years before he became a Medical Photographer for the US Government, where he was employed for a total of 39 years. Louis was Mason at Pyramid Lodge 92 in New Egypt and was also a Shriner at Crescent Temple. He will be deeply missed by those who knew him.
Louis is predeceased by his parents and his wife Kayoko Brunelle (nee Hirota). He leaves behind his 3 children, Joe Brunelle of Williamstown NJ, Monica O'Brien of Woodbridge NJ and Louise DeVece of Mt. Holly NJ.
Relatives and friends are invited to gather for a Military Service on Tuesday, March 27, 2018 at 10:30AM, at the Brig. General William C. Doyle Veterans Memorial Cemetery, located at 350 Province Line Rd., Wrightstown NJ 08562. We ask that you please arrive at least 15 minutes prior to the service time. All arrangements are under the direction of the Tilghman Funeral Home, New Egypt NJ.