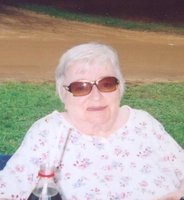 Vivian W. Pape
Vivian W. Pape, age 89, of New Egypt, passed away peacefully on Sunday, March 18, 2018 at the Manor in Freehold. She was born in Belmar to the late Clarence F. Woolley and Gladys Woolley (nee Abrams) on December 31, 1928. Vivian lived in Connecticut for most of her life, before moving to New Jersey. She was involved with the community theatre and loved cats. During World War II, Vivian volunteered with the Civil Shore Patrol on the Jersey Shore and worked at USO dances. At the age of 50, she became a certified airplane pilot. Vivian also worked as an Accountant for the State of Connecticut in Danbury, CT. She was a loving daughter, aunt and friend who will be deeply missed by all who knew her.
Vivian was predeceased by her parents; two sisters, Arline Rechtsteiner and Jane Richardson and a niece Jan Richardson. She leaves behind two nephews, Jeff Rechtsteiner and his wife Patricia of New Egypt and Bruce Rechtsteiner and family of Illinios; a niece Alice Lynn Wolf and her husband Robert of Florida; great nephews Daniel Rechtsteiner and John Wolf; great niece Jennifer Jones and family.
Funeral services and interment for Vivian will be private at the convenience of the family under the direction of the Tilghman Funeral Home in New Egypt (www.TilghmanFH.com).