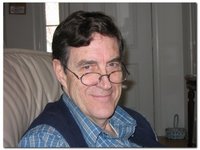 John Cleage Deupree
John Cleage Deupree, a resident of Durham, North Carolina, died peacefully from the effects of Alzheimer's disease on Saturday, April 7, 2018, at the age of 83 years.
Born in Memphis, TN and a North Carolinian since 1987, John attended the University of Tennessee at Knoxville, graduating with a Bachelor's Degree in economics and psychology. Later, he earned a Master's Degree in Counseling from the University of Virginia.
Early in his adult life, John served as a Lieutenant in the Army Security Agency, taking a particular interest in learning the Russian language. Later, he spent the majority of his professional career as a university registrar and then enjoyed a second career as an English as a Second Language teacher for adults.
John's passions and talent included singing and photography. With his beautiful baritone voice, he had the opportunity to perform and sing solos with many church and community choirs throughout his life. When he wasn't singing, John loved taking photographs of nature, particularly flowers and children, and finding striking angles of ordinary objects. His music and photography were loved by all.
He was preceded in death by his parents Ed and Elizabeth Deupree. He is survived by his wife of almost 29 years, Ann Deupree; his daughters Patti Holden (Ed), Liz Barnes (Bruce), Janet Lee, Laura Tymas (Baron); his 6 grandchildren Erin, Randy, Patrick, Mary, Elias and Jesse; his siblings Mary Jayroe (Tom), Ed Deupree, Betty Joplin; and many nieces and nephews.
A private Celebration of John's life will be held for family and close friends. John's family is grateful to UNC Hospice Home for the special comfort and care they gave him and to Threshold Singers of the Triangle who sang him the music he loved.
Donations in memory of John may be made online to the UNC Hospice Home at go.unc.edu/unchospice, or checks made payable to the Medical Foundation of NC may be mailed to PO Box 1050, Chapel Hill NC 27514-1050.