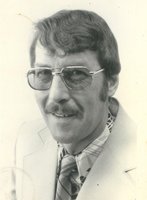 Lester W. Johnson
Lester W. Johnson, age 83, of New Egypt passed Sunday, January 13 at Atrium Care in Hamilton. Born in Cream Ridge, he was a lifetime area resident.
Lester worked for Jersey Central Power & Light. He started as a lineman and retired as a foreman after 32 years of dedicated service. Lester enjoyed hunting and fishing and was a member of the Fin, Fur and Feather Club in Cream Ridge, the Masonic Lodge #92 in New Egypt and the New Egypt Elks Lodge #2457.
Lester is predeceased by his parents, Lester and Regina (Havens) Johnson and a son Shawn Johnson who passed away in October 2018. He is survived by his beloved wife of 55 years, Carol (Dancer) Johnson; a son, Scot Johnson and wife Pennie of New Egypt; a daughter Stacy Johnson-Stafford and husband Arthur of Felton, DE; a brother, Donald Johnson of Cream Ridge and four grandchildren, Justin Johnson and Darin Shanley-Johnson of New Egypt and Austin Stafford and Ashton Stafford of Felton, DE.
A memorial service for Lester will be held on Saturday, January 26 at 12 Noon at the Tilghman Funeral Home, 52 Main Street, New Egypt, NJ 08533 with calling hours from 10 AM until noon at the funeral home.
In lieu of flowers, memorial contributions in Lester's memory can be made to the American Heart Association (www.heart.org).