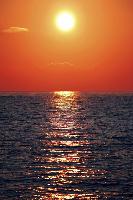 Diane H. Tilghman
Diane H. Tilghman, age 80, of Whiting passed away Friday, February 8 at AristaCare in Whiting. Born in Trenton, she lived in New Egypt before moving to Whiting 20 years ago.
Diane had worked as a para-legal at several area law firms. She was a dedicated hard worker who always thought about helping others first. She was proud to have helped to start the Elk Mates at the New Egypt Elks Lodge #2457. She also enjoyed her trips to Atlantic City.
Diane is survived by her husband of 63 years, Robert "Bob" Tilghman; three children, Robert Tilghman, Jr. and fiancé Judy Collins of Whiting, Theresa Tilghman of Trenton and Pamela Tilghman of Trenton; a brother, Charles Young of North Carolina; a sister, Ginger O'Connor of Bordentown; three grandchildren, Stacey, Tanya and Helaina and three great grandchildren, Faith, Aiden and Jase
Funeral services and interment for Diane will be private at the convenience of the family under the direction of the Tilghman Funeral Home in New Egypt (www.TilghmanFH.com).