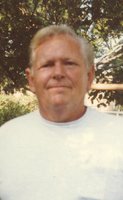 Thomas J. Meehan, II
Thomas J. Meehan, II, age 76, of Browns Mills and formerly of Columbus, passed away peacefully on Sunday, March 24, 2019 at Samaritan Hospice in Mount Holly. He was born in Long Island, New York, to the late Thomas and Rose Meehan on December 3, 1942. Thomas grew up in Queens and later moved to New Jersey where he pursued his love of Standardbred horses. He worked as a horse trainer and driver and later went on to own and operate T & C Stables. Thomas was a true horseman and loved animals. Throughout his life, he also bred Great Danes, Corgis and had several Macaws. Thomas also enjoyed playing pool, bridge, poker and gambling, but his greatest pastime was spending time with his family. He loved hosting family gatherings, caring for his wife and being with his grandchildren and great-grandchildren. Thomas was a loving husband, father, grandfather, great-grandfather and friend who will be deeply missed by all who knew him.
Thomas is predeceased by his parents, Thomas and Rose Meehan (nee Frank) and by his stepdaughter, Nadine Wells.
He leaves behind his adored wife Cynthia Meehan of Browns Mills; his son, Thomas J. Meehan III of Tinton Falls; his stepson, Lawrence Wells of Bound Brook; his stepdaughter, Karen Wells of Hamilton; his daughter-in-law, Rita Nacchio of Hightstown; his six grandchildren, Nicholas Wells and fiancé Cyre McKenzie, Chrystal Meehan, Shawn Meehan, Samantha Wells, Rachel Ralston and Christopher Ralston; his two great-grandchildren, Adrian Wells and Dominic Bilyeu; his first wife and friend Roseann Meehan; and his dear friends, Bob and Clara Koty, Jeanne and Nick Tomlinson, Joann and Marvin Maker, Robert and Marie Hutson and Lee Chambers along with many others.
Relatives and friends are invited to gather on Saturday, March 30, 2019 from 12PM to 2PM at the Tilghman Funeral Home, located at 52 Main Street, New Egypt, NJ 08533. A funeral service will begin at 2PM with burial to follow at Emely's Hill Cemetery. In lieu of flowers, donations can be made in Thomas' memory to the Standardbred Retirement Foundation, 42 Arneytown-Hornerstown Road, Cream Ridge, NJ 08514.