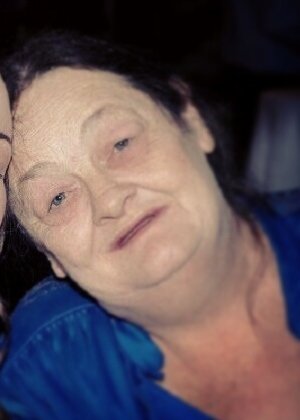 Obituary of Josephine Wasilewski
Josephine "Jojo" F. Wasilewski, age 62, of New Egypt, passed away peacefully on Sunday, July 2, 2017 at Deborah Heart and Lung Center in Browns Mills. She was born in Washington DC to the late Paul and Lucia Simonds. She moved to New Egypt in the 1980's and married Jerome F. Wasilewski in 1998. The two of them had a daughter Jessica. Josephine had many struggles with her health but truly enjoyed staying home and taking care of her family. Her biggest accomplishment was making it to see Jessica grow up. Josephine was a fighter, she was feisty and she never gave up. She worked through the trials in her life and remained humble and hopeful. She was always wanting to give and to take care of others. Josephine loved her salt water taffy, going to Seaside Heights and playing Word Whomp on the computer. She had a selfless demeanor and adored her cat Panther as well as the family dog Marlee. Josephine was a loving wife, mother, sister and friend who will be deeply missed.
Josephine is predeceased by her parents and her brother Jamie. She leaves behind her beloved husband Jerome Wasilewski of New Egypt; her daughter Jessica Wasilewski of New Egypt; her brother Paul of Maryland; and two sisters, Elizabeth of Laurel, Maryland and Patricia of North Beach, Maryland.
Relatives and friends are invited to gather on Sunday, July 9, 2017 from 5PM to 7PM and again on Monday, July 10, 2017 from 11AM to 1PM at the Tilghman Funeral Home, located at 52 Main Street, New Egypt NJ 08533. There will also be an after pass at the New Egypt Elks Lodge, located 105 Lakewood Road, New Egypt, NJ 08533 starting at 1:30PM. In lieu of flowers, donations can be made in Josephine's memory to the National Kidney Foundation, Finance Department, 30 East 33rd St. New York, NY 10016 or to the American Stroke Association, PO Box 417005, Boston, MA 02241-7005.