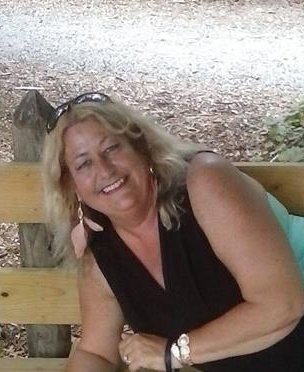 Obituary of Lori Rothgeb
Lori Ann Rothgeb, age 51, of Hamilton and formerly of Westminster MD, passed away suddenly on Friday, April 20, 2018 at Robert Wood Johnson University Hospital in Hamilton. She was born in Trenton to the late Marvin and Lorelei Troxel and was a lifelong area resident. Most recently, Lori worked as a cashier for Lowes in Westminster, before returning home a few weeks ago. She loved going down to the shore and knew how to appreciate the little things in life. Lori's goal in life was to be loved and that she achieved. She was a loving wife, daughter, sister, aunt and friend who will be deeply missed.
Lori is predeceased by her parents, Marvin Troxel and Lorelei Troxel (nee Raywood), her sister-in-law Susan troxel and her nephew Gary Troxel.
She leaves behind her husband of nearly 15 years, David Rothgeb of West Windsor; her two brothers Mark Troxel of Hamilton and Gary Troxel and his wife June of New Egypt; her sister Donna Smith and her boyfriend Rob of Westminster, MD; brother-in-law Mark Rothgeb and wife Kim of Canton, OH; sister-in-law Karen Beall of Fairfield, PA; nieces and nephews, Matt, Molly, Sam, Faith, Lauren, Andrea, Kelly, Derek,Janine and Lindsey; and great-nieces Raiden and Regan.
Relatives and friends are invited to gather on Wednesday, April 25, 2018 from 6PM to 8PM at the Tilghman Funeral Home, located at 52 Main Street, New Egypt NJ 08533. Interment will be held on Monday, April 30 at 2:00 PM at the Brig. General William C. Doyle Veterans Memorial Cemetery in Wrightstown.
In lieu of flowers, memorial contributions in Lori's memory can be made to the Crossroads Church, 895 Leidy Road, Westminster, MD 21157.