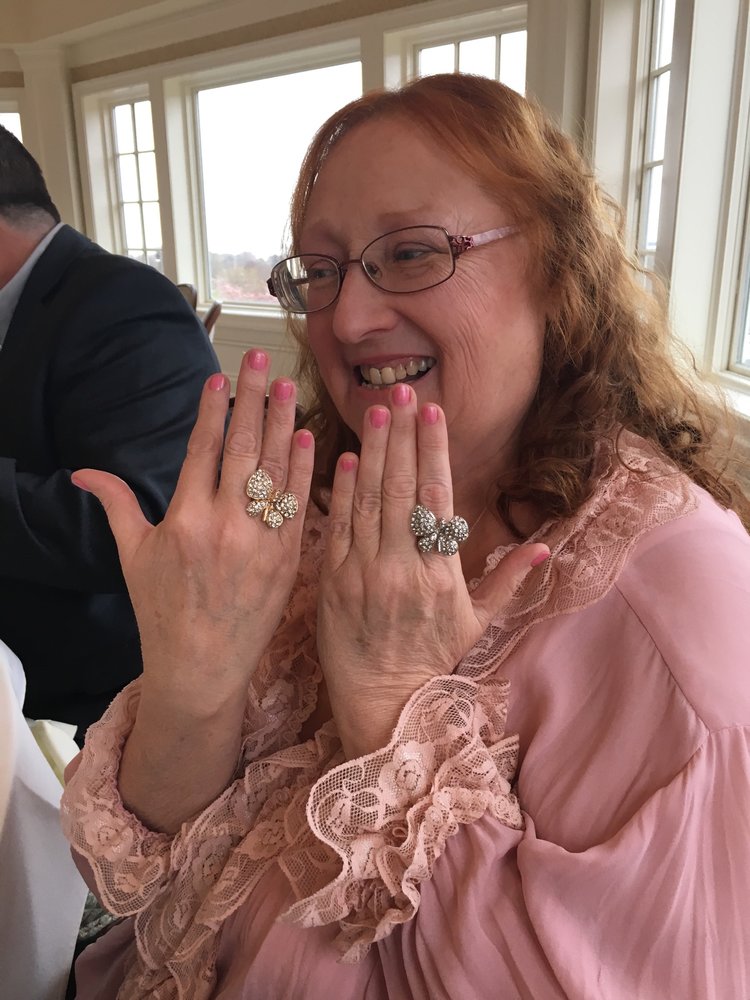 Obituary of Marianne A. Weeks
Marianne Rosendale Weeks, 59, of New Egypt, formerly of Staten Island, Middletown, Matawan and Morganville passed away peacefully on June 9, 2018. After a morning of playing with her pets, tending to her garden, and laughing with her husband and friends, she sat in a chair where she closed her eyes for the last time at her home in New Egypt.
Her true interests were family, animals and gardening. She was an avid reader who took a yearly trip to a used book store in Connecticut. She loved music, and even met Def Leppard (three times) as well as Eric Church.
Her immediate family were a constant in her life. She was the stereotypical oldest, taking an interest in the events of her sibling's lives. When her mother, Agnes, passed away in 1983 she tried her hardest to fill the void. With no children of her own but a heart full of love, she doted on her nieces, Taylor, Morgan and Bianca, treasuring every moment spent with them. Marianne's performance as a young adult on the piano at Carnegie Hall was a proud accomplishment.
Enjoying having a pet as a child she began taking in cats as an adult. Her concept was that once a cat came in the home it would have a home for life. Later she took in dogs and raised butterflies and ladybugs. If a butterfly landed on her hand she became a child once again in delight.
Her second family were those she met in New Egypt, sometimes elsewhere where she shopped and with those she worked with as a Customer Service Representative at Johnson & Johnson. Previously, she worked at AT&T in Middletown. She was a professional at work but always had time to share a laugh or tear.
Marianne is survived by her husband Walter Robert Weeks, her father and stepmother Joseph and Gloria Rosendale, sisters and brothers-in-law Carol & Steven Kennedy, Irene & Rosario Nicastro, brother and sister-in-law Joseph and Stephanie Rosendale, brother John, nieces Taylor, Morgan and Bianca. She is also survived by many aunts, uncles, cousins and numerous friends who were thought of as extended family. She was predeceased by her mother, Agnes, and her sister-in-law Sheila Singh Rosendale.
A service of remembrance will be held on Wednesday, June 13 at 4:00 PM with calling hours from 3:00 until 4:00 PM at the Tilghman Funeral Home, 52 Main Street, New Egypt, NJ 08533 (www.TilghmanFH.com). Flowers or donations are not necessary. If you cannot attend, a moment of remembrance would be appreciated.