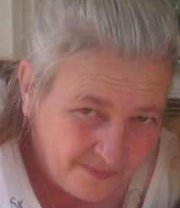 Obituary of Deane Ditmar
Deane Ditmar, age 56, of Browns Mills and formerly of Mount Holly, passed away peacefully with her family by her side on Sunday, August 26, 2018 at home. She was born in Moorestown on February 4, 1962 to the late Willard and Emma Allen. Deane worked as a lunch aide for several years and loved being around people. She was known for always giving to others in need and made her home a safe place. Deane would help anyone in need at any time, it didn't matter what the situation. She had a beautiful soul and infectious smile. Deane was a loving wife, mother, grandmother, sister and friend who will be deeply missed.
Deane is predeceased by her parents; her husband Richard Ditmar, Sr.; and three of her siblings.
She leaves behind her seven children, Richard Ditmar, Jr. and wife Danielle of Browns Mills, Matthew Ditmar and wife Rebecca of Florence, Danielle Ditmar of Browns Mills, Brandon Allen of Mount Holly, Aaron Allen of Florence, Brooke Allen of Browns Mills, and Kelly Allen of Mount Holly; thirteen grandchildren; nine siblings; and several nieces, nephews and friends.
Funeral services for Deane are being held private at the convenience of the family. In lieu of flowers, donations can be made in her memory to the American Heart and Lung Association at http://www.lung.org/ .All arrangements are under the direction of the Tilghman Funeral Home, New Egypt NJ.